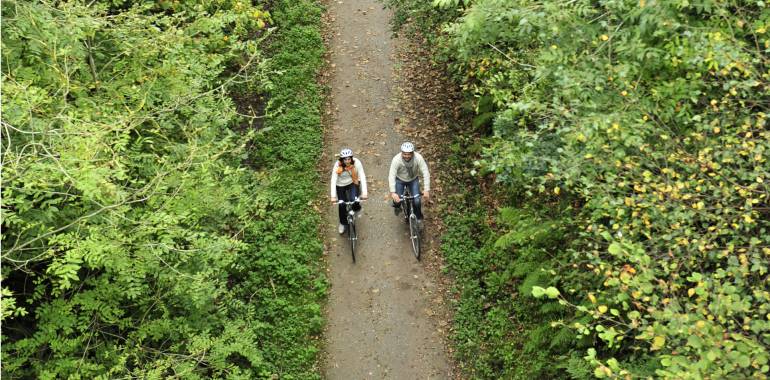 31,54 km cycling route from East-Grinstead to Redhill
After the New Town of Crawley, which has expanded greatly in recent decades you reach a bucolic, wooded stretch following the Worth Way, which runs along the disused railway line that once linked Crawley to Tunbridge Wells.
Waytypes of the stage
Cycle path: 20,52 km
By road: 11,03 km
The cycle route
The Worth Way Greenway on the old railway line begins behind East Grinstead Station. Very natural track with uneven stabilized surface but continuous until the entrance of Crawley, provide good tires. Highly urbanized environment beyond the M 23. Several possible routes to Gatwick and Redhill: NCN 20 or NCN 21 more direct. It is necessary to be very careful in the crossing of Crawley in order not to miss the markings which, although continuous, can be minimalist. Succession of cycle paths and short road passages. The itinerary here is complicated, in a very dense urban environment and requires great attention. Beyond Gatwick (airport) and up to the outskirts of Redhill, the route runs through the countryside to the east of the railway. The exit from Redhill is at the station, pass under the bridge that leads to Noke Drive. 
Train stations
Three Bridges - London Victoria: 45'
Gatwick - London Victoria: 45' and express in 30' every 15 minutes
Access to Gatwick Airport station via the airport terminal.
Accommodation on the stage