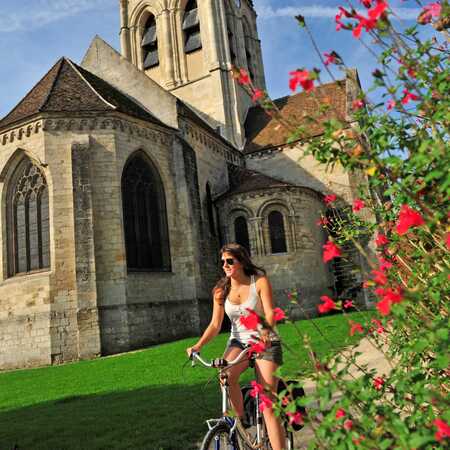 L'église d'Auvers-sur-Oise sur l'Avenue Verte London-Paris à vélo © J. Damase - France Vélo Tourisme
south
Auvers sur Oise
Painters' village
This charming village strung along the River Oise is widely known for having inspired many landscape and Impressionist painters, from Daubigny to Cézanne and Van Gogh.
At Auvers-sur-Oise, there are seven cultural sights you can visit: Van Gogh's house; the house that belonged to Dr. Gachet (who befriended Van Gogh); the Château d'Auvers; the Absinthe Museum; the Daubigny Museum; Daubigny's home and studio; and the Contemporary Art Gallery. As to Auvers's river stop, from here you can embark on enjoyable day-cruises on the Oise.
Visit of the Château of Auvers
Château of Auvers offers the "Impressionist Vision" experience, plunging the visitor into the world of Impressionist painting. It is an immersive, emotional and sensory experience. The layout and scenography integrate innovative technology and lighting: projections, mappings, morphing, giant screens and much more.
favorite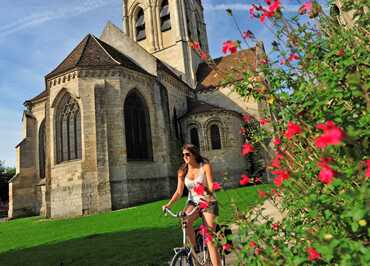 favorite