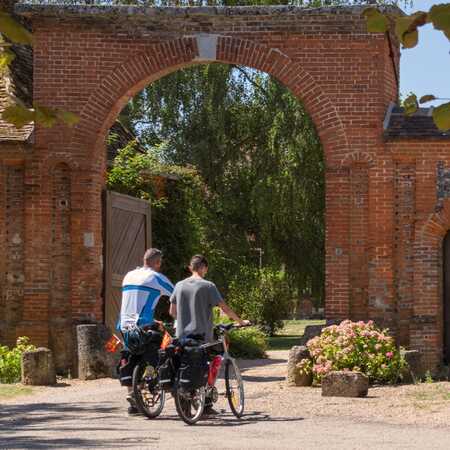 Gîte du Patis à Amécourt © C. Ledoux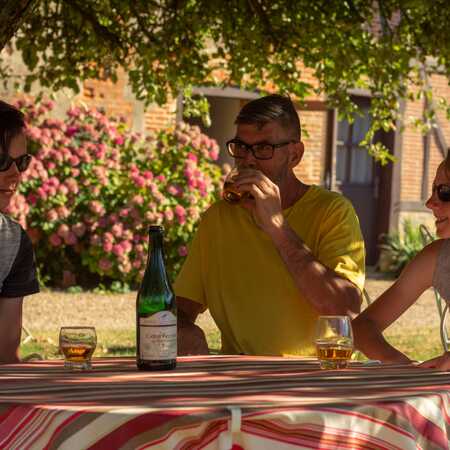 Pause détente au gîte du Patis à Amécourt © C. Ledoux
south
Accueil Vélo (Cyclists Welcome) services
Service providers who welcome cyclists
"Accueil Vélo" is a sign guaranteeing a quality welcome and service to cyclists all along French cycle routes.
Located within 5 km of the route
Be they providers of accommodation, restaurants, bicycle renters or repairers, managers of tourist attractions, or tourist offices, they are all located within 5 km of the l'Avenue Verte London-Paris® route.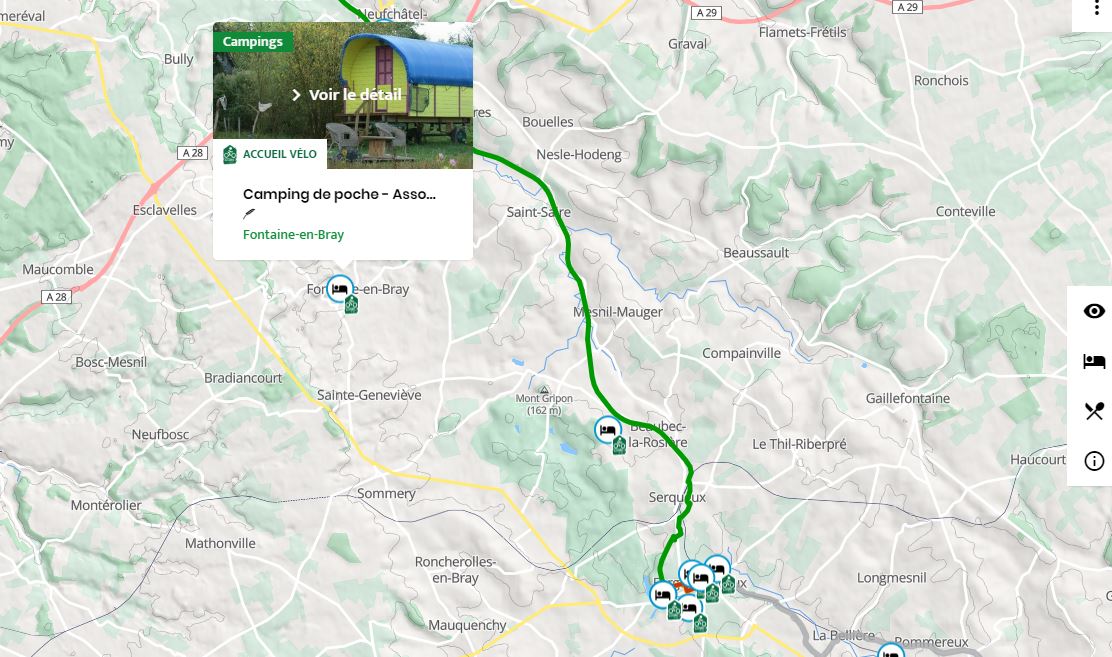 These providers have been trained to adapt their reception to the needs of cycle tourists, whether they are passing through or staying in the area.
Examples of services that you will find in our "Accueil Vélo" partners
Accomodation
Secure bicycle shelter
Repair Kit
Cleaning equipment
Accommodation can sometimes transfer luggage to your next place of stay as well as prepare packed lunches. 'Accueil Vélo' tourist offices have a basic repair kit available
Bicycle renting
Tourist documentation
Repair assistance
Open from April 1st to September 30th
Tourist Information Offices
Parking lot
Water point
List of rental companies
Bike documentation
Lightweight repair kit