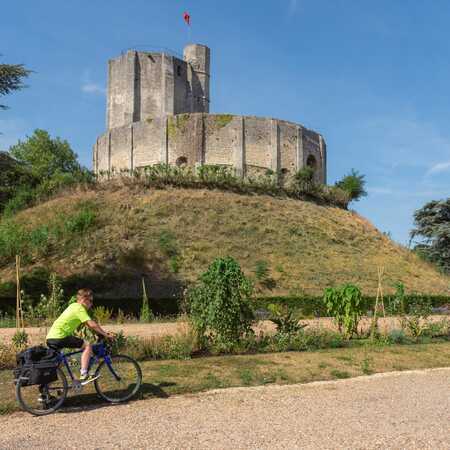 Cycliste devant le château de Gisors © C. Ledoux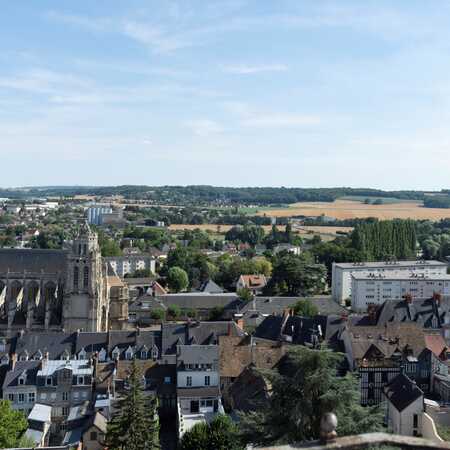 Panorama depuis le château de Gisors © C. Ledoux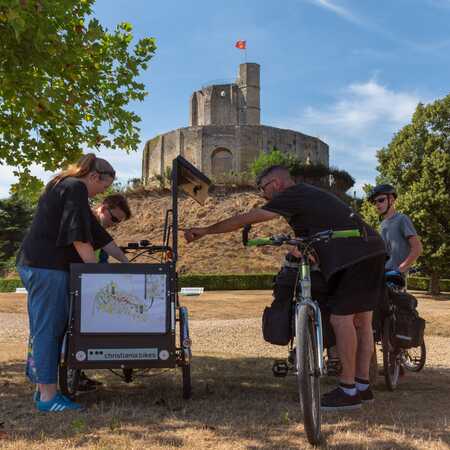 Visite du château de Gisors © C. Ledoux
south
Gisors
Capital of the Vexin Normand
Located at the frontier between the Vexin Normand and Vexin Français areas, the stronghold town of Gisors featured large in the power struggles between the dukes of Normandy and the kings of France in medieval times.
The castle stronghold dominating the town of Gisors was built in the 11th century on an older castle mound and still bears witness to troubled medieval times. Legend has it that the place once housed the treasure of the extremely wealthy Knights Templar.
Opposite the castle stands the collegiate church of Saint-Gervais-Saint-Protais, dating from the 12th century. It was built with the dimensions of a cathedral and its mixed architecture reflects the changing styles at that period.
favorite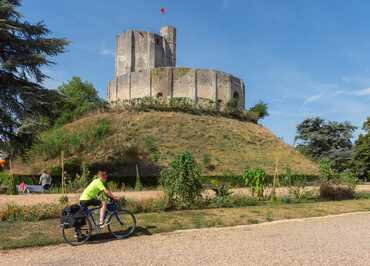 favorite