Arrivée à Forges-les-Eaux © J. Damase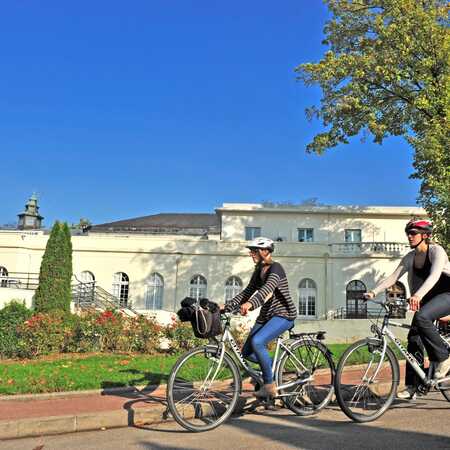 Arrivée à Forges-les-eaux à vélo sur l'Avenue Verte London-Paris © J. Damase - France Vélo Tourisme
south
Forges-les-Eaux
Spa city
Forges-les-Eaux is classified among the "Most Beautiful Detours of France", its pretty villas and its seaside atmosphere will make it a pleasant cycling destination.
Since the XVIth century, Forges-les-Eaux became, thanks to its ferruginous springs, a famous thermal sation. The arrival of Louis XIII, Anne of Austria, Richelieu and the entire royal court in the 17th century made Forges les Eaux a fashionable destination for French and European royalty. From the 19th century onwards, the enthusiasm for sea baths and the establishment of a casino decided the tourist vocation of the city where it is said that Louis XIV was conceived in 1637....
"Musée de la Résistance et de la Déportation" 
With two floors, this museum retraces the dark years of the Second World War in the Bray area with a multitude of period objects and documents (weapons and uniforms, aviation equipment, posters and the like). Numerous eyewitness accounts from resistance fighters and deportees.
Casino and ForgesSpa
The Domaine de Forges open its doors to a world of relaxation. Place your bets at the casino or enjoy the facilities at the ForgesSpa, and don't forget that you can play a round of golf and make use of the many leisure opportunities for young and old alike. Hotels and restaurants also on site
favorite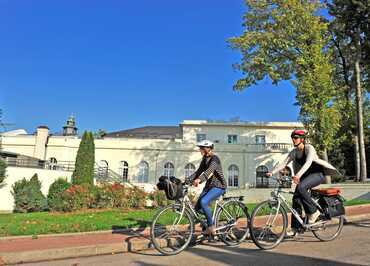 favorite