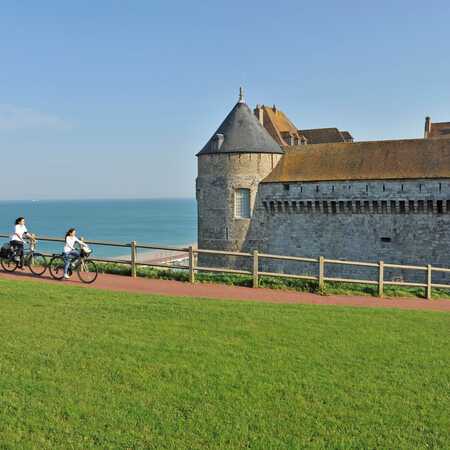 Avenue Verte London-Paris devant le château de Dieppe © J. Damase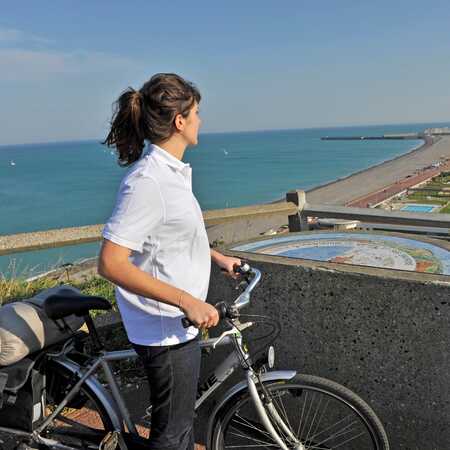 Panorama sur Dieppe © J. Damase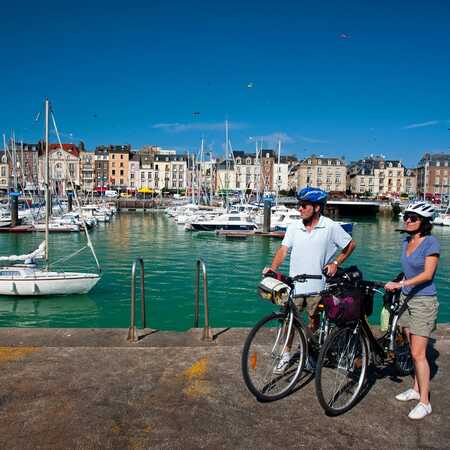 Sur le port de Dieppe
south
Dieppe
A place of inspiration for the Impressionists
Beginning in the late 19th century, the painters Renoir, Monet and Pissarro, not to mention Degas, Boudin and Blanche enjoyed staying in the Dieppe region.
A few of their greatest masterpieces were inspired by the quality of the light and the region's striking landscapes. Permanent tourist information panels set up in the town of Dieppe, in the same exact locations where the painters set up their easels, allow you to journey back in time.
Dieppe Castle-Museum
Perched atop a cliff with a fine view of the seafront and the town, the castle-museum has an encyclopaedic collection retracing the history of the town of Dieppe and its maritime heritage. In this medieval building, you will find rooms on a nautical theme displaying models of ships, maps, navigation instruments, paintings and engravings, and furniture, all giving you a glimpse of the past.